Goldcar Car Rental at Fiumicino FCO Airport
Book in advance to save up to 40% on car rental in Rome - Airport - Fiumicino [FCO]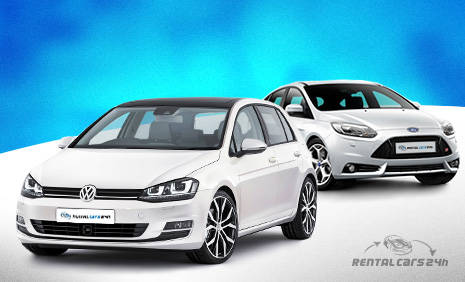 Rental cars in Rome - Airport - Fiumicino [FCO]
Citroen C1
from $78 per day
View
Volkswagen Polo
from $79 per day
View
Citroen C4
from $82 per day
View
Opel Adam
from $82 per day
View
Fiat 500
from $82 per day
View
Fiat 500X
from $83 per day
View
Opel Astra Estate
from $87 per day
View
Nissan Qashqai
from $88 per day
View
Volkswagen Golf
from $91 per day
View
Opel Mokka
from $94 per day
View
Car rental in airports near Rome - Airport - Fiumicino [FCO]
Fiat Panda
from $48 per day
View
Volkswagen Polo
from $50 per day
View
Fiat 500
from $50 per day
View
Peugeot 308
from $59 per day
View
Fiat 500X
from $62 per day
View
Opel Mokka
from $63 per day
View
Citroen C3
from $65 per day
View
Opel Astra Estate
from $74 per day
View
Volkswagen Golf
from $77 per day
View
Peugeot 3008
from $88 per day
View
Rental cars in downtown around Rome - Airport - Fiumicino [FCO]
Rent a car in other locations around Rome - Airport - Fiumicino [FCO]
Citroen C1
from $24 per day
View
Fiat Panda
from $26 per day
View
Ford Fiesta
from $27 per day
View
Fiat Punto
from $33 per day
View
Peugeot 308
from $35 per day
View
Alfa Romeo Giulietta
from $36 per day
View
Fiat 500L
from $38 per day
View
Opel Astra Estate
from $38 per day
View
Peugeot 3008
from $40 per day
View
Mercedes C Class
from $85 per day
View
According to Goldcar age policy, drivers must be in the age from 25 to 99.
 However, young drivers aged 21 to 24 years can rent a car from Goldcar at Fiumicino airport under condition that they will pay young driver's surcharge that amounts 10 €/day (Maximum 140€).
Young driver's surcharge is paid separately at the Goldcar rental desk on your arrival to the airport.
Your Goldcar car hire Fiumicino will be supplied with a full tank of fuel, which you will pay for at Goldcar rental counter. After that you can take your rented vehicle and use as much fuel in it as you need. When you return your Goldcar car hire to Fiumicino airport you will be refunded for the fuel that you haven't used.
Fuel charge amounts to minimum 40 € and Maximum 150€.
A full license held for minimum of 1 year with no major endorsements must be presented;
UK drivers need to present the photo and the paper counterpart;
International driver's license is required and must be accompanied by the original domestic driver's license.
When you arrive to FCO airport and receive the luggage, follow the signs to Terminal 3 (T3). Then leave T3 (Arrivals Hall) through the main exit, go past the parking lot for taxi and find the parking lot number 39 (all private buses stop there). Wait there for a free shuttle bus from Goldcar that will bring you to Fiumicino airport car hire pick-up location.
Map for car rental around Rome - Airport - Fiumicino [FCO]
Search nearest car rental locations by address
Made a booking at home. No hassle, no problems.
Excellent service every time!
Valuable service. Made my vacation!
Always the most affordable prices!
Luxurious car. My boss was satisfied