Peugeot car rental Foggia - City Centre, Italy
Book in advance to save up to 40% on Peugeot car rental in Foggia - City Centre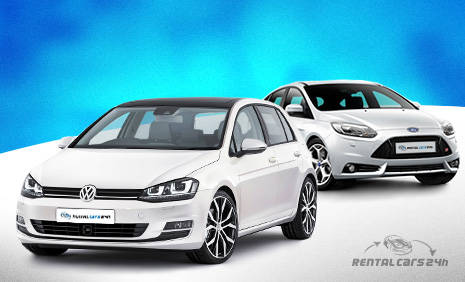 Peugeot rental cars in Foggia - City Centre
Peugeot 308
from $35 per day
View
Peugeot 3008
from $39 per day
View
Peugeot 308 Estate
from $44 per day
View
Citroen C1
from $26 per day
View
Fiat Panda
from $27 per day
View
Opel Adam
from $29 per day
View
Ford Fiesta
from $31 per day
View
Lancia Ypsilon
from $31 per day
View
Renault Clio
from $32 per day
View
Peugeot car rental near Foggia - City Centre, Italy
Peugeot car rental in airports near Foggia - City Centre
Peugeot 308 Estate
from $29 per day
View
Peugeot 308
from $46 per day
View
Peugeot 3008
from $53 per day
View
Renault Twingo
from $18 per day
View
Citroen C1
from $20 per day
View
Fiat Panda
from $21 per day
View
Ford Fiesta
from $21 per day
View
Opel Astra Estate
from $49 per day
View
Fiat Ducato
from $88 per day
View
Volkswagen Caravelle
from $99 per day
View
Peugeot rental cars in downtown around Foggia - City Centre
Peugeot 308
from $74 per day
View
Peugeot 3008
from $88 per day
View
Citroen C1
from $62 per day
View
Fiat Panda
from $65 per day
View
Ford Fiesta
from $68 per day
View
Fiat Punto
from $72 per day
View
Alfa Romeo Giulietta
from $82 per day
View
Opel Astra Estate
from $85 per day
View
Fiat Ducato
from $157 per day
View
Peugeot car rental in other locations around Foggia - City Centre
We don't have Peugeot now! Please check all available cars!
View
Opel Adam
from $32 per day
View
Fiat Panda
from $32 per day
View
Renault Clio
from $34 per day
View
Fiat 500X
from $50 per day
View
Jeep Renegade
from $57 per day
View
Opel Astra Estate
from $73 per day
View
Volkswagen Polo
from $78 per day
View
Citroen C4 Picasso Diesel
from $80 per day
View
BMW 2 Series Active Tourer
from $87 per day
View
Volvo V60 Estate
from $108 per day
View
Does freedom mean a lot to you? Then rent the newest Peugeot to be able to go everywhere you dreamt! Peugeot car rental Foggia - City Centre, Italy is an opportunity to get a vehicle at the most affordable price among all the leading car rental suppliers without needing to worry about the insurance and assistance - you'll get everything for a hassle-free pleasant and memorable trip! Make your reservation online - click our car rental form!
Peugeot car rental Foggia - City Centre, Italy is a great option for travelling or cruising around the city in business providing Peugeot rental cars at the most competitive prices and flexible terms. We carefully monitor safety and good technical condition of our cars. Peugeot car rental Foggia - City Centre, Italy provides professional support 24 hours a day so that you could feel safe and comfortable in any situation!
Peugeot models always get noticed. They have quite a unique design that makes them different from other cars. Rent a compact Peugeot 307 Wagon, Peugeot 308 Hdi, mini Peugeot 107 or economy Peugeot 207 and Peugeot 208 with Snow Tires, premium Peugeot 206 Cabriolet or standard Peugeot 407 and Peugeot 508 Automatic! Also we offer a Peugeot Bipper cargo van. See
Peugeot car rental Foggia - City Centre, Italy provides you with the best models in 30,000 locations in more than 176 countries!
Peugeot engines are very quiet, the 6-speed auto shifts smoothly. The interiors have an ergonomic design. The cars have air conditioner and climate control feature. The driver's seat can be manually adjusted and the car has MP3 player with AF/FM feature. The cars have airbags, fog lamp, parking sensors, antilock brake system and electronic stability program. Plus remote central locking and dynamic stability control. If you like traveling and want to have comfortable and safe trip with your family - just and enjoy all the benefits of Peugeot car.
Map of Peugeot car rental around Foggia - City Centre, Italy
Search nearest car rental locations by address
Made a booking at home. No hassle, no problems.
Excellent service every time!
Valuable service. Made my vacation!
Always the most affordable prices!
Luxurious car. My boss was satisfied
Why use RentalCars24H.com?
No Hidden Charges
Lowest price guarantee
You are guaranteed a car from a leading supplier
Amend or cancel your booking online quickly and easily
Break Down Assist